PROPERTIES IN ITALY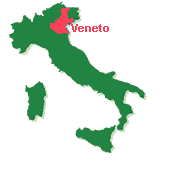 If you are considering buying property in Italy and are looking for somewhere really Italian, truly unspoiled and where you will find good value for your money, then you need look no further than the north eastern region of Italy known as the Veneto.
Veneto, a land rich in history and natural beauty, ranging from its capital, Venice, to the beautiful Euganean hills deep in the Italian countryside, is stunning. It is a region full of ravishing landscapes and fascinating ancient towns, beautiful beaches and unspoiled mountains, fine wines and superb cuisine. Few other places in the world can offer you such a mixture of beauty, culture, history and life style.
Properties in Italy can help you to find all of this if your dream is to buy a house in Italy. Our mission is to provide our clients with the highest level of service by operating with honesty, integrity and professionalism. Your satisfaction is our satisfaction!
We recognise that purchasing property outside your own country can be daunting and that confidence in the professionals with whom you deal is paramount. Our property specialists will guide you through every single step necessary to buy your dream home in Italy. Starting from organized property tours, through the legal and technical processes with on-site consultancy, to completion. We will work consistently to make your purchase a safe investment for your future in Italy.
Rustic and country houses, holiday homes, wine farms, historic buildings, Venetian villas, flats in Venice overlooking the Grand Canal are all available with Properties in Italy. These and many other properties await you in Veneto. Have a look at our property listing and perhaps you too will decide to choose one of them when buying your dream home in Italy.




Properties in Italy is also on





Visit our NEW WEBSITE: www.propertiesinitaly.net!





NEW PROJECT! La casa del 'munaro' (the miller's house)
June 1st 2008 celebration party at 'The Tower'



On March 26th - 29th 2009 we were present at La Dolce Vita 2009, Olympia exhibition center, London.



On May 6th – 8th 2016 we were present at A Place in the Sun Live, Olympia exhibition center, London,
together with the international law practice De Benetti & Co.


see more about our exhibitions



Have a look at issue no.57 (December 2007) of Italy magazine, you will find our tips about 'buying property in Venice'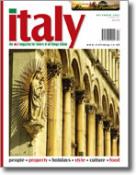 Have a look at issue no.53 (August 2007) of Italy magazine, you will find our tips about 'buying property in the Veneto'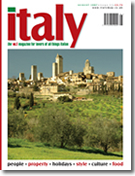 Have a look at issue no.47 (February 2007) of Italy magazine, you will find our article about 'buying property in Venice'