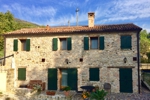 Have a look at this stunning new property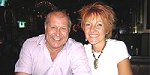 Read what our clients say about us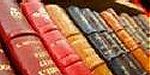 Fees and legalities of property transfert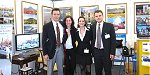 See our exhibitions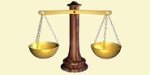 Ask the lawyer for an initial, free legal consultation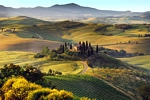 See our stunning properties in Toscana!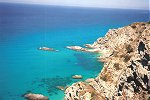 See our properties in sunny Calabria!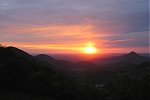 The "Venetian Tuscany", a little corner of paradise in the Padania Plain

PROPERTY LISTINGS

Properties in Marche
Properties in Calabria

Properties in Rome
The listings are not exhaustive of all properties available with us. Please do send us an enquiry specifying the feautures that your dream home should have (type of property, location, dimensions, price range etc.), we will be back to you with more offers.
See our updated listings on our new website: www.propertiesinitaly.net
VENICE - DORSODURO
Ref 03/c
Property: top floor with terrace
Location: Venice (Dorsoduro)
Dimensions: sq.m.
Energy classification: G
Price: 480,000 €
more details
Ref 19/c
Property: townhouse
Location: Venice (Dorsoduro)
Dimensions: sq.m.
Energy classification: G
Price: 300,000 €
more details
Ref 92/c
Property: one/two bed. apartment
Location: Venice (Dorsoduro)
Dimensions: sq.m.
Energy classification: D
Price: 360,000 €
more details
Ref 104/c NEW PRICE!
Property: two bedroom apartment
Location: Venice (Dorsoduro)
Dimensions: 130 sq.m.
Energy classification: E
Price: 595,000 €
more details
Ref 108/c SOLD!
Property: three bedroom apartment
Location: Venice (Dorsoduro)
Dimensions: 90 sq.m.
Energy classification: E
Price: 349,000 €
more details
Ref 146/c SOLD!
Property: 2 bedroom
townhouse
Location: Venice (Dorsoduro)
Dimensions: sq.m.
Energy classification: F
Price: 335,000 €
more details
Ref 157/c NEW!
Property: studio apartment
Location: Venice (Dorsoduro)
Dimensions: 40 sq.m.
Energy classification: C
Price: 225,000 €
more details
VENICE - SANTA CROCE
VENICE - S.POLO
Ref 04/c
Property: studio apartment
Location: Venice (San Polo)
Dimensions: sq.m. 34
Energy classification: F
Price: 170,000 €
more details
Ref 18/c
Property: townhouse
Location: Venice (San Polo)
Dimensions: sq.m.
Energy classification:
Price: 290,000 €
more details
Ref 54/c
Property: 1 bedroom apartment
Location: Venice – San Polo
Energy classification: F
Dimensions: sq.m.
Price: 320,000.00 €
more details
Ref 64/c
Property: apartments overlooking
the Grand Canal
Location: Venice (S. Polo)
Dimensions: sq.m.
Energy classification: D
Price: on request
more details
Ref 159/c NEW PRICE!
Property: apartment overlooking
the Grand Canal
Location: Venice (S. Polo)
Dimensions: sq.m.
Energy classification:
Price: on request
more details
Ref 164/c NEW
Property: 3 bedroom apartment
Location: Venice (San Polo)
Dimensions: 167 sq.m.
Energy classification: F
Price: 690,000 €
more details
VENICE - CANNAREGIO
Ref 01/c
Property: top floor
apartment with terrace
Location:Venice (Cannaregio)
Dimensions: sq.m.
Energy classification: F
Price: 645,000 €
more details

Ref 107c SOLD!
Property: two bedroom apartment
Location: Venice Cannaregio
Dimensions: sq.m.
Energy classification: E
Price: 520,000 €
more details

Ref 151/c
Property: 2 bedroom
apartment
Location:Venice (Cannaregio)
Dimensions: sq.m.
Energy classification:
Price: 255,000 €
more details
Ref 158/c SOLD!
Property: 2 bedroom
apartment
Location:Venice (Cannaregio)
Dimensions: sq.m.
Energy classification:
Price: 850,000 €
more details
VENICE - SAN MARCO
Ref 18/c
Property: Palace with garden overlooking the Grand Canal
Location: Venice (San Marco)
Dimensions: sq.m.
Energy classification: G
Price: on request
more details
Ref 145/c
Property: 2 bedroom apartment
with terrace
Location: Venice (S. Marco)
Dimensions: sq.m.
Energy classification: C
Price: 650,000.00 €
more details
VENICE - CASTELLO
Ref 80/c SOLD!
Property: 2 bedroom apt
Location: Venice
(Castello near Campo S. Marina)
Dimensions: sq.m.
Energy classification: D
Price: 620,000 €
more details
Ref 149/c
Property: studio apartment
Location: Venice
(Castello-Sant'Elena)
Dimensions: sq.m.
Energy classification: F
Price: 195,000 €
more details
VENICE - GIUDECCA - LIDO - MURANO
Ref 05/c
Property: 2 bedroom flat
Location: Venice (Giudecca)
Dimensions: sq.m.
Energy classification: D
Price: 346,500.00 €
more details
Ref 11/c
Property: 2 bedroom flat
Location: Venice (Giudecca)
Dimensions: sq.m.
Energy classification: D
Price: 390,000.00 €
more details
Ref 12/c
Property: one bedroom flat
Location: Venice (Giudecca)
Dimensions: sq.m.
Energy classification: D
Price: 304,000.00 €
more details
Ref 13/c
Property: two-bedroom flat with
garden
Location: Venice (Giudecca)
Dimensions: sq.m.
Energy classification: D
Price: 389,000.00 €
more details
Ref 16/c
Property: one bedroom apartment
Location: Venice (Giudecca)
Dimensions: sq.m.
Energy classification: D
Price: € 288,000
more details
Ref 24/c
Property: one bedroom apartment
Location: Venice (Lido)
Dimensions: sq.m. 60
Energy classification: D
Price: € 220,000
more details
Ref 31/c
Property: studio apartments
Location: Venice (Murano)
Dimensions: sq.m. 70
Energy classification: B
Price: € 220,000
more details
Ref 32/c
Property: two-bedroom flat
Location: Venice (Giudecca)
Dimensions: sq.m.
Energy classification: D
Price: 316,000.00 €
more details
Ref 34/c
Property: one bedroom flat
Location: Venice (Giudecca)
Dimensions: sq.m.
Energy classification: D
Price: € 418,000
more details
Ref 97/c SOLD!
Property: two-bedroom flat
Location: Venice (Giudecca)
Dimensions: sq.m.
Energy classification: G
Price: 650,000.00 €
more details
Ref 141/c NEW PRICE!
Property: two-bedroom flat
Location: Venice (Giudecca)
Dimensions: sq.m.
Energy classification: D
Price: € 360,000
more details
Ref 17/c
Property: two bedroom apartment
in villa
Location: Venice (Lido - Alberoni)
Energy classification: C
Price: 450,000 €
more details
Ref 33/c
Property:penthouse in villa
Location: Venice (Lido)
Dimensions: sq.m.
Energy classification: C
Price: 550,000 €
more details

Properties in the VENETO region
TREVISO and its province
Ref 15/a
Property: villa
Location: Asolo (Treviso)
Energy classification:
Price: on request
more details
Ref 16/a
Property: apartments
Location: Asolo (Treviso)
Energy classification:
Price: €280,000
more details
Ref 16/a/bis
Property: apartments
Location: Asolo (Treviso)
Energy classification:
Price: on request
more details
Ref 36/a
Property: onebed apartment
Location: Asolo (Treviso)
Energy classification:
Price: €150,000
more details
Ref 37/a
Property: rustic house
Location: Asolo (Treviso)
Energy classification:
Price: €360,000
more details
Ref 44/a NEW!
Property: Country Villa
Location: Roncade (Treviso)
Energy classification:
Price: 1,800,000
more details
PADUA and its province
Ref 27a
Property: 3 bedroom apartment
Location: Abano and Montegrotto T.
Energy classification:
Price: 304,000.00 €
more details
Ref 28a
Property: 2 bedroom apartment
Location: Padua – historic centre
Energy classification: F
Price: 160,000.00 €
more details
Ref 37
Property: townhouse/tower
Location: Montagnana
Dimensions: sq.m.
Land: ,000 sq.m.
Energy classification: F
Price: 110,000.00 €
more details
Ref 42a
Property: palazzo
Location: Montagnana
Dimensions: sq.m.
Garden: ,000 sq.m.
Energy classification: F
Price: 1,350,000 €
more details
Ref 83
Property: Top floor apartment
Location: Montagnana
Dimensions: sq.m.
Land: ,000 sq.m.
Energy classification:
Price: 78,000.00 €
more details
Ref 84
Property: townhouse/tower
Location: Montagnana
Dimensions: sq.m.
Land: ,000 sq.m.
Energy classification: F
Price: 110,000.00 €
more details

Properties in the Euganean Hills
Properties from 150,000 to 300,000 €
Ref 09
Property: terraced houses
Location: Baone
Dimensions: sq.m.
Land: ,000 sq.m.
Energy classification: C
Price: from 245,000.00 €
more details
Ref 10
Property: rustic house
Location: Cornoleda
Dimensions: sq.m.
Land: ,000 sq.m.
Energy classification: G
Price: 200,000.00 €
more details
Ref 67
Property: rustic house
Location: Arquà Petrarca
Dimensions: sq.m.
Land: ,000 sq.m.
Energy classification: G
Price: 295,000.00€
more details
Ref 68
Property: rustic house
Location: Arquà Petrarca
Dimensions: sq.m.
Land: ,000 sq.m.
Energy classification: G
Price: 250,000.00 €
more details
Ref 78
Property: wine farm
Location: Euganean Hills
Dimensions: sq.m.
Land: 45,000 sq.m.
Energy classification:
Price: on request
more details

Properties from 300,000 to 500,000 €
Ref 35
Property: rustic house
Location: Calaone
Dimensions: sq.m.
Land: 400 sq.m.
Energy classification: G
Price: 350,000.00 €
more details
Ref 90 ON HOLD!
Property: Watchtower
Location: Cinto Euganeo
Dimensions: sq.m.
Land: 18,000 sq.m.
Energy classification: G
Price: 450,000.00€
more details
Ref 91 ON HOLD!
Property: Country house
Location: Faedo-Cinto Euganeo
Dimensions: sq.m.
Land: ,000 sq.m.
Energy classification: C
Price: 395,000 €
more details
Properties from 500,000 €
Ref 06
Property: Rustic house
Location: Teolo
Dimensions: sq.m.
Land:11,000 sq.m.
Energy classification: G
Price: 650,000 €
more details
Ref 15
Property: Villa with park
Location: Este
Dimensions: sq.m.
Land: ,000 sq.m.
Energy classification: G
Price: on request
more details
Ref 16
Property: country villa
Location: Torreglia
Dimensions: 750 sq.m.
Land:20,000 sq.m.
Energy classification: G
Price: on request
more details
Ref 51
Property: ancient monastery
Location:
Dimensions: sq.m.
Land: on request
Energy classification: G
Price on request
more details
Ref t-a-001
Property: Apartment
Location: Chianni (Pisa)
Energy classification:
Dimensions: 118 sq.m.
Lot size: 54 sq.m.
Price: 493,000€
more details

Ref t-a-002
Property: Apartment
Location: Chianni (Pisa)
Energy classification:
Dimensions: 89 sq.m.
Lot size: 50 sq.m.
Price: 438,000€
more details

Ref t-a-003
Property: Apartment
Location: S.Giuliano Terme (Pisa)
Energy classification: G
Dimensions: 170 sq.m.
Lot size:
Price: 370,000€
more details

Ref t-a-004
Property: Apartments
Location: Tirrenia (Pisa)
Energy classification:
Dimensions: 400 sq.m.
Lot size: 5.000 sq.m.
Price: 1,200,000€
more details

Ref t-a-005
Property: New Apartments
Location: Florence (Fi)
Energy classification:
Dimensions:65 sq.m.
Lot size:
Price: 284,000€ negotiable
more details

Ref t-a-006
Property: Tuscan style apartment
Location: Chianni (Pisa)
Energy classification:
Dimensions: 200 sq.m.
Lot size:
Price: 280,000€ negotiable
more details

Ref t-a-007
Property: Apartment
Location: Calambrone (Pisa)
Energy classification:
Dimensions: 60 sq.m.
Lot size:
Price: 235,000€
more details

Ref t-a-008
Property: Apartment in the country
Location: Chianni (Pisa)
Energy classification:
Dimensions: 125 sq.m.
Lot size:
Price: 200,000€ negotiable
more details

Ref t-a-009
Property: big apartment
Location: Chianni (Pisa)
Energy classification:
Dimensions: 112 sq.m.
Lot size:
Price: 180,000€
more details

Ref t-a-010
Property: Apartment in resort
Location: Isola d'Elba (Livorno)
Energy classification:
Dimensions: 40 sq.m.
Lot size: 30.000 sq.m.
Price: 180,000€
more details

Ref t-a-011
Property:House with view
Location: Camporgiano (Lucca)
Energy classification:
Dimensions:
Lot size: .
Price: 135,000€
more details

Ref t-a-012
Property: Villa Liberty
Location: Camporgiano (Lucca)
Energy classification:
Dimensions: 132 sq.m.
Lot size:
Price: 115,000€ at current state
more details

Ref t-a-0013
Property: Rustic apartment
Location: Chianni (Pisa)
Energy classification:
Dimensions: 65 sq.m.
Lot size:
Price: 105,000€ negotiable
more details

Ref t-a-014
Property: small apartment
Location: Chianni (Pisa)
Energy classification:
Dimensions: 35sq.m.
Lot size:
Price: 56,000€
more details
Ref t-c-001
Property: Renovated villa
Location: Chianni (Pisa)
Energy classification:
Dimensions: 700 sq.m.
Lot size: 20.000 sq.m.
Price: 2,500,000€
more details

Ref t-c-002
Property: Renovated villa
Location: Pontedera (Pisa)
Energy classification:
Dimensions: 520 sq.m.
Lot size: 7.000 sq.m.
Price: 1,950,000€
more details

Ref t-c-003
Property: Renovated villa
Location: Asciano (Siena)
Energy classification: G
Dimensions: 240 sq.m.
Lot size: 4.500 sq.m.
Price: 1,300,000€
more details

Ref t-c-004
Property: Country house with pool
Location: Santa Colomba (Pisa)
Energy classification:
Dimensions: 400 sq.m.
Lot size: 5.000 sq.m.
Price: 1,200,000€
more details

Ref t-c-005
Property: Country house with pool
Location: Orentano (Pisa)
Energy classification:
Dimensions: 280 sq.m.
Lot size: 2.500 sq.m.
Price: 1,200,000€ negotiable
more details

Ref t-c-006
Property: Country house
Location: Chianni (Pisa)
Energy classification:
Dimensions: 330 sq.m.
Lot size: 138.000 sq.m.
Price: 900,000€ negotiable
more details

Ref t-c-007
Property: Huge country house
Location: Peccioli (Pisa)
Energy classification:
Dimensions: 700 sq.m.
Lot size: 11.000 sq.m.
Price: 600,000€ negotiable
more details
Ref 01/m
Property: rustic house
Location:
Dimensions: 250+130 sq.m.
Garden: 1,500 sq.m.
Energy classification: G
Price: 300,000.00 €
more details
Ref 02/m
Property: rustic house
Location: Ancona (province)
Dimensions: sq.m.
Land: 60,000 sq.m.
Energy classification: G
Price: 120,000.00 €
more details
Ref 03/m
Property: rustic house
Location: Ancona (province)
Dimensions: 400 sq.m.
Land: 2,000 sq.m.
Energy classification: G
Price: 130,000.00 €
more details
Ref 04/m
Property: rustic house
Location: Ancona (province)
Dimensions: 190+60sq.m.
Land: 32,500 sq.m.
Energy classification: G
Price: 170,000.00 €
more details
Ref 05/m
Property: villa
Location: Jesi (AN)
Dimensions: 120 sq.m.
Garden: 1,500 sq.m.
Energy classification: F
Price: 430,000.00 €
more details
Ref 06/k
Property: 2 bedroom
apartment with terrace
Location: Pizzo Calabro
Energy classification: C
Dimensions: sq.m.
Price: 79,000.00 €
more details
Ref 08/k NEW PRICE!
Property: townhouse with terrace
Location: Pizzo Calabro
Energy classification: G
Dimensions: sq.m.
Price: 130,000.00 €
more details
Ref 09/k
Property: studio apartment
with courtyard
Location: Pizzo Zambrone
Energy classification: E
Dimensions: sq.m.
Price: 115,000.00 €
more details
Ref 15/k
Property: 3 bedroom
apartment with terrace
Location: Pizzo Calabro
Energy classification: E
Dimensions: sq.m.
Price: 139,000.00 €
more details
Ref 16/k
Property: 2 bedroom
apartment
with terrace
Location: Pizzo Calabro
Energy classification: E
Dimensions: sq.m.
Price: 180,000.00 €
more details
Ref 17/k
Property: 2 bedroom
apartment
with terrace
Location: Pizzo Calabro
Energy classification: D
Dimensions: sq.m.
Price: 140,000.00 €
more details

Ref 19/k
Property: 1 bedroom
apartment with courtayd
Location: Pizzo Calabro
Energy classification: D
Dimensions: sq.m.
Price: 73,000.00 €
more details

Ref 20/k
Property: 3 bedroom
apartment
Location: Gizzeria (CZ)
Energy classification: D
Dimensions: sq.m.
Price: 155,000.00 €
more details

Ref 21/k
Property: 1 bedroom
apartment
Location: Parghelia (VV)
Energy classification: E
Dimensions: sq.m.
Price: 65,000.00 €
more details
Ref 01/r
Property: Apartment with rooftop
Location: Rome
Dimensions: sq.m.
Energy classification:
Price: 1,300,000 €
more details

Ref 10/r
Property: top floor
Location: Roma historic centre
Dimensions: 40 sq.m.
Energy classification: A2
Price: 1,090,000 €
more details
Properties in EMILIA ROMAGNA
Ref 02/e
Property: townhouses
Location: Comacchio (Ferrara)
Dimensions: sq.m.
Energy classification:
Price: from
more details
Properties in FRIULI VENEZIA GIULIA
Ref 01/b
Property: Terraced house
Location: Trieste FRIULI VENEZIA GIULIA region
Dimensions: sq.m.
Energy classification: E
Price: from 390,000.00 €
more details
Ref 02/b
Property: Penthouse with terrace
Location: Trieste FRIULI VENEZIA GIULIA region
Energy classification: C
Price: 550,000.00 €
more details
Ref 03/b
Property: Luxury flat
Location: Genova LIGURIA
Dimensions: 113 sq.m.
Energy classification: F
Price: 430,000.00 €
more details
Ref 04/b
Property: Penthouse
Location: Trieste FRIULI VENEZIA GIULIA region
Energy classification: C
Price: 340,000.00 €
more details
Properties in UMBRIA
Ref 05/u NEW!
Property: three bedroom apartment
Location: Umbertide (PG)
Dimensions: 90 sq.m.
Energy classification: G
Price: 425,000 €
more details
Properties in SICILIA
Ref 02/s NEW!
Property: one bedroom apartment
Location: Trapani
Dimensions: sq.m.
Energy classification: G
Price: 80,000 €
more details
Ref 03/s NEW!
Property: independent villa
Location: Noto (SR)
Dimensions: 140 sq.m.
Energy classification:
Price: 270,000 €
more details
Ref 05/s NEW!
Property: independent apartment
Location: Ortigia (SR)
Dimensions: 60 sq.m.
Energy classification:
Price: 150,000 €
more details
Ref 06/s NEW!
Property: house
Location: Ortigia (SR)
Dimensions: 60 sq.m.
Energy classification:
Price: 280,000 €
more details


Properties in Italy di Andrea Redivo Zaglia
Via del Santo 45
I-35123 Padova - ITALY
tel: ++39 349 4520481
fax: ++ 39 049 655408
email: info@propertiesinitaly.net
PEC: andrearedivozaglia@pec.it
P.IVA (VAT. Reg.): 04106270285
Numero REA: PD - 362490 - Privacy Policy