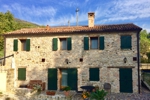 Have a look at this stunning new property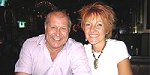 Read what our clients say about us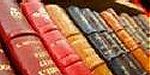 Fees and legalities of property transfert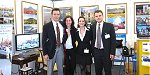 See our exhibitions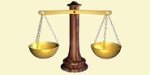 Ask the lawyer for an initial, free legal consultation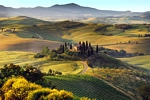 See our stunning properties in Toscana!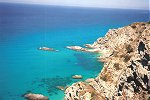 See our properties in sunny Calabria!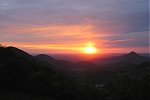 The "Venetian Tuscany", a little corner of paradise in the Padania Plain



COMPANY PROFILE
Properties in Italy is a licensed estate agency conceived to offer our clients a complete, safe and satisfactory purchasing service. The aim is to capitalize on diverse and long term experiences in the property business, to create fruitful synergy which operates to the advantage of our clients.
When you choose to search for your dream home with Properties in Italy, you will be assisted by property specialists speaking the English language fluently. They are all currently living and working in the area:
Andrea Redivo Zaglia, licensed estate agent, specializes in properties in Venice and properties in the Veneto region. Besides Andrea will provide you with all the assistance and consultancy about technical and tax issues as well as about all issues involved in restoring or refurbishing a property in Italy.
Massimiliano De Benetti, lawyer (avvocato), cooperates with Properties in Italy and specializes in property Law. He will provide you with all the legal assistance and consultancy you will need to go through the whole buying procedure smoothly and safely.
Andrea Redivo Zaglia
Andrea is the manager of Properties in Italy and responsible for property sales in Venice and the Veneto. He is also in charge with promotion, web contacts and website management. He graduated in Political Economic Sciences at the University of Padua and obtained an international MBA degree at Clemson University, USA. After a 10 year career as Retail Manager working for a famous American multi-national, in the former Yugoslavia, he decided to specialize in the Italian estate business, focusing in prestigious properties in the Veneto region. Andrea is a licensed estate agent (registered with the Chamber of Commerce of Padua, reg. no. 2017) and member of F.I.M.A.A. (Italian Federation of Business Estate Agents).

email Andrea Redivo Zaglia
Massimiliano De Benetti

Massimiliano is the senior partner of the law firm Studio legale Avv. Massimiliano De Benetti. He co-operates with Properties in Italy for all legalities (contractual drafts, legal translation, general legal advice) required in every step of the buying procedure. He graduated in Law at the University of Ferrara and cooperates with a well-known Law firm in Padua. He did part of his training with an important international Law Firm based in London. He consolidated his skills in the Legal English language by attending Legal English courses at the University of Cambridge. Massimiliano is qualified as italian lawyer (avvocato). For more information visit

www.debenettilaw.com

email

Massimiliano De Benetti


Properties in Italy di Andrea Redivo Zaglia
Via del Santo 45
I-35123 Padova - ITALY
tel: ++39 349 4520481
fax: ++ 39 049 655408
email: info@propertiesinitaly.net
PEC: andrearedivozaglia@pec.it
P.IVA (VAT. Reg.): 04106270285
Numero REA: PD - 362490 - Privacy Policy