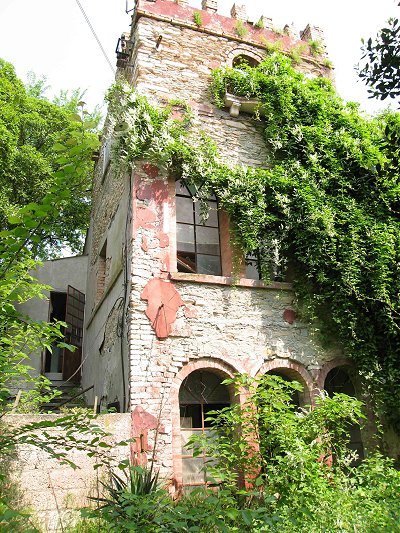 Euganean Hills - Baone - country villa to be restored - ref 16
This unique property is set in the area of Baone, south of the Euganean Hills. The property consists of an old coutry villa and other rural buildings (altogether about 750 sq.m. of floor space), currently in ruins. The property is surrounded by a large plot of land of about 20,000 sq.m. with vineyards etc. The setting is simply stunning, with breathtaking views over the surrounding hills.
The villa has an unique character, with arched windows and top edges with battlements, giving a semblance of an old tower.
Price: on request

Properties in Italy. e-mail: info@propertiesinitaly.net web: www.propertiesinitaly.net tel:+39 349 4520481
villa outbuilding

the whole property - aerial view
the whole property - plan